Episode 29
Learn what Andy Brandy Casagrande, award winning shark cinematographer, Discovery TV personality, conservationist and protector, really thinks about sharks and what we all need to know
Andy Brandy Casagrande doesn't just love sharks, he ABSOLUTELY LOVES, and respects, them. His infectious, effusive enthusiasm about them spills over as he and Rodney share their personal experiences and passion for them.  Learn about the continuing conflict around their protection, their cult status as predators to be removed, as well as some insider information about some celebrities and their experiences with Andy and the great whites!
Resources:

 www.abc4explore.com

 @abc4explore

 chickmorgan.com

 rodneybursielphotography.com

 @rodneybursiel
See below for even more Passports and Poets episodes about sharks
Other Episodes About Sharks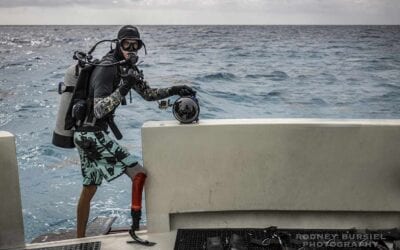 Mike Coots survived a near fatal Tiger Shark attack as a teenager and turned that experience into becoming a world-renown advocate for shark conservation as well as a political activist for shark protection legislation.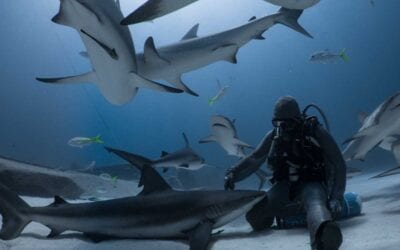 Cristina Zenato, Underwater Explorer, has been called "The Guardian of the Ocean" and "The Shark Whisperer" for reasons you'll learn in our next fascinating conversation with Co-Hosts Dr. Chick Morgan and Rodney Bursiel.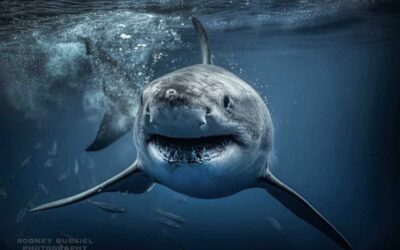 Whether leading his legendary tours for hundreds of people to experience Great White Sharks in the wild through his company Ocean Safaris, or hanging out with sharks of all kinds just for fun, James Moskito loves sharks and wants you to love them, too…